Travel Spots in Ireland
Jul/09/2020 20:35:06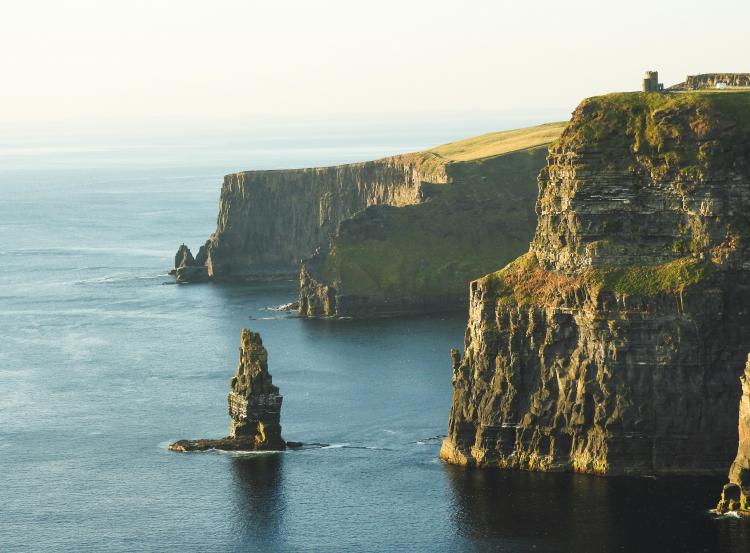 Planning a perfect holiday gateway? Then, Ireland is your abode!
Travelling is super exciting and with so many beautiful spots in Ireland, planning can be confusing. To ease your travel decisions, we are bringing a round-up of the travel gems in Ireland just for you!
Time and again, when travelers have landed in Ireland they have always marveled at the scenic beauty of the country and the amazing nightlife.
Tip:
Ireland is known for its unpredictable weather so check the weather before leaving your rooms and always carry an umbrella with you!
1- Temple Bar
If you are in Ireland, then you cannot miss getting a pint of Guinness from the most famous pub in the town - Temple bar!
In the same lane you have many pubs to choose from so enjoy your pub-hopping all night and listen to cool live music while you are there.
2- Trinity University Library
Who knew libraries would make it to a travel spot list? There is truly something mesmerizing about this library.
You only need to pay a few euros for entry and you get to marvel at the beautiful history of this library. A perfect afternoon plan for families travelling with children.
3- Cliffs of Moher
If you are in Ireland, you must absolutely visit the cliffs of Moher and get the most amazing photos clicked! You get to experience the lovely hills and the water at the same time. Ireland's beauty at its best.
4- Stephens Green
If you want to relax and enjoy the windy days, then you can go for a walk or read a novel at the Stephens Green Garden. Probably the most beautiful garden you will ever see!
5- Dun Laoghaire Harbor
Choose this place if you would like to enjoy paddle-boarding or boating in the water. After which you can enjoy hot fish and chips from here. This is a perfect spot for a beautiful sunny day!
6- Jameson distillery
You cannot leave this place without trying different kinds of whiskeys! The best way to do that is by heading to the Jameson distillery for a day filled with tasting unique whiskey flavors and learning more about it.
7- Galway
Drive down to Galway and book a room right in front of a beach! You can bask in the sun at the beach and then head down to the pubs at night.
8- Malahide
A scenic place with ancient castles, lakes, and greenery all around. You can head over here for a peaceful and relaxed time to enjoy nature.
9- Howth
A local favorite! You can visit the beach and enjoy the waves in this lovely area. Later, you can grab some delicious chicken stew for a perfect meal! A perfect and a fun-filled day for friends and family.
Now that you know the top travel spots that you just cannot miss in Ireland, go ahead, and plan your summer for the best traveling experience! Do not forget to share with us your amazing travel stories!
#Ireland
Photo by
Henrique Craveiro
on
Unsplash
Posted by Anonymous
See more blogs of Anonymous