Galway
Aug/29/2020 23:54:19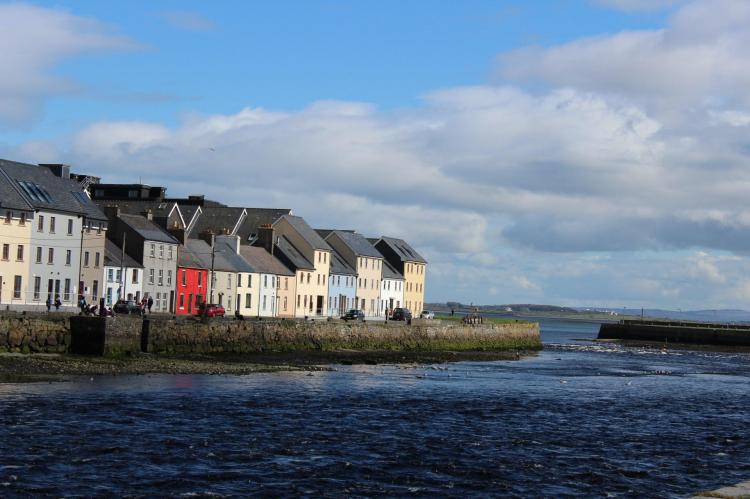 If you want to travel to Ireland but would like to have a peaceful trip without even a hint of city life hustle and bustle, then Galway is your abode!
When you reach Galway, you will be warmly greeted with a pleasant rustle of wind, fresh greenery, and lovely waters. It has everything that you expect from Ireland!
For your travel, you can allocate two days to Galway and the rest of the days to other counties in Ireland. This way you get to live different shades of Ireland and can have a wholesome experience.
What you should do in Galway?
Galway is essentially a peaceful area of Ireland but still offers beautiful scenery and a great nightlife.
A perfect and relaxing itinerary for Galway is to spend your mornings on the beach. You can walk or play sports here and if you get a beachfront house then you can head to the beach anytime you like.
After an amazing day at the beach, you can hire a self-drive car or a cab and explore the county. You can also walk around and take in the scenic mountain views of Galway. Later you can walk around to eat and shop. You will have multiple options in terms of shops, so it is going to be an exciting day.
You can also explore museums and beautiful churches here with your friends and families. A beautiful place with a lot to offer, you are always going to have a special place in your heart for Galway once you visit this gem.
At night, you can head over to the pubs and enjoy the nightlife. A great drink, delicious food, and amazing music are what you will get in these pubs.
Where should you stay in Galway?
Unlike what we would advise for Dublin, in Galway, you must choose an Airbnb room right in the seafront.
You will be surprised at how many houses you can choose from which are located right near the beach and offers a mesmerizing sea view. Additionally, they are not priced at exorbitant rates! So, you get to pay as you would do for a regular room and get all these benefits!
So, if your main goal is to only relax, eat, shop, and enjoy the ocean then head over to Galway in a heartbeat. You are going to have the most fabulous time here and can be right at the cusp of the beauty of nature. You can share the memories in the form of photographs and videos with everyone for years to come because Galway is really that beautiful!
#Ireland
#Europe
Photo by
Denis Oliveira
on
Unsplash
Posted by Anonymous
See more blogs of Anonymous