Cliffs of Mother
Aug/20/2020 20:59:32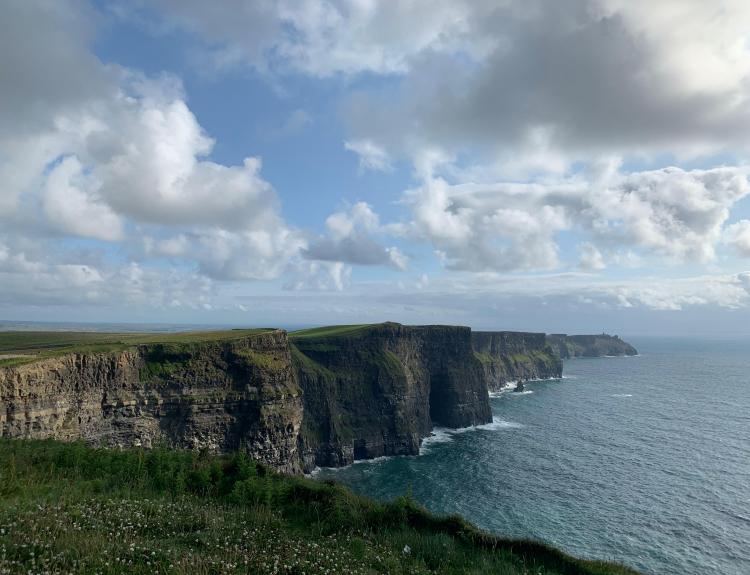 From the moment you land in Ireland, you are absolutely going to be blown away by the fresh air, mild coolness, and the beauty all around. The sky is always picture perfect with sights of one or even two rainbows at the same time!
With this picturesque country, one place you cannot miss is the Cliffs of Mother! If you have ever seen photographs of tourists or movie scenes of Ireland, you must have seen a similar image of beautiful cliffs with waters stretching into eternity, and the most scenic hilltop location ever. People get their photographs clicked right at the edge and it is one of the most memorable experiences ever.
If you are in Ireland, you cannot miss this top spot which gives you a perfect mix of the scenic beauty of this country as well a fun adventure during the hike.
A perfect choice for families, friends, children, and anyone who loves adventure!
What you should take with you while visiting Cliffs of Mother?
Firstly, wearing appropriate outfits that are comfortable and protective is important. With extreme weather changes in Ireland, you need to carry jackets and an umbrella at all times. Take a windproof jacket and warm clothes as it can get super windy at this location. Also, keep bottles of water with you as the walk can get tiring. Lastly, do not forget to click tons of amazing photographs!
When should you visit Cliffs of Mother?
Visit this location during summer or spring season, if the weather is too windy or harsh, it is not advisable to visit Cliffs of Mother. Add this beautiful location to your itinerary and dedicate at least half a day for this visit.
Always check the weather on the day of your visit to ensure it is not going to rain. In fact, if you are planning a trip to Ireland, try to plan it for summer or spring season, so that you can enjoy all the beautiful locations without being drenched in rain.
What you should do on cliffs of Moher?
Take a walk in this beautiful landscape and hike your way to the top. Once you are there you can enjoy the most magnificent view of the world.
Now, you can relax with your friends and click tons of iconic photographs! The atmosphere and the wind in your face are going to be memorable for years to come. Moreover, the hike itself is an exhilarating experience. Everyone who lands in Ireland must-visit Cliffs of Mother at least once! You cannot miss the view, the water, the wind, and the experience.
So, you do not need to think twice before heading to this picturesque location, add this to your itinerary and enjoy this once in a lifetime experience!
#Ireland
#Europe
Photo by
Jamieson Gordon
on
Unsplash
Posted by Sucha_
See more blogs of Sucha_