Stephen's Green
Aug/16/2020 21:19:11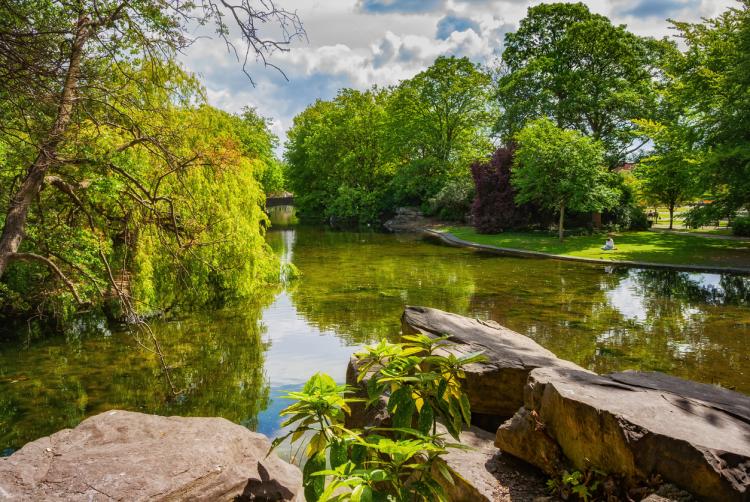 As you might have guessed by now, Ireland is a country of beauty. Wherever you turn, you are going to see green landscapes stretching far and wide.
Amidst so much beauty and greenery, how can you possibly decide which one is worth the visit in the limited duration of your trip?
That is why we have added Stephen's Greens to as a must-visit travel spot for you to add to your itinerary! While you can always visit many gardens in any part of the world, you are guaranteed to never forget the experience of Stephen's Green.
A large and breathtakingly beautiful landscape, which is picture-perfect at all times. It is a wide garden, with a beautiful statue in the middle and surrounded by greenery all around. This garden is ancient and has been around since the middle ages. It had a humble beginning by being a meadow and on the outskirts of the city, later on, it was added as the main attraction spot and pride of the city. It is a well-protected and safe area for everyone to visit and enjoy the beauty.
When you visit this place, you are going to witness the Irish daily life and bliss of people. From people playing sports to reading a novel or jogging, it is a place where people unwind and relax. The fresh air, the freshly cut green grass and a bright sunny day is the perfect way to enjoy Stephen's green.
You can do just about anything in this garden. If you want to relax you can bring your book and some coffee and relax for the day. If you want to play a game of catch then bring your ball and begin playing. If you want to just go for a walk or a jog, this is the place for you. Moreover, pictures taken over here are magnificent due to the perfect lighting as well as the architecture of the place. Hence, you get to relax, enjoy, and click great photographs in one place without any extra hassles!
Head over to this place with your friends or families and enjoy this beautiful little gem of Ireland.
What do you need to know before you go?
Located in the center of Dublin, it is super accessible. You can reach this place by bus, train or cab. Once you are here, you have a wide range of options in terms of eateries, drinks, or shopping. So you can always head over to purchase what you like after spending your day in the garden.
Tip:
If you are planning to stay in Dublin, then finding a hotel near Stephen's Green is perfect in terms of location and safety.
So, think no more! Add Stephen's Green to your amazing travel list and enjoy this beauty while you are in Ireland
#Ireland
#Dublin
#Europe
Posted by Sucha_
See more blogs of Sucha_