Do You Like Pandas and Shopping? Then Visit Chengdu, China
Aug/13/2020 21:17:13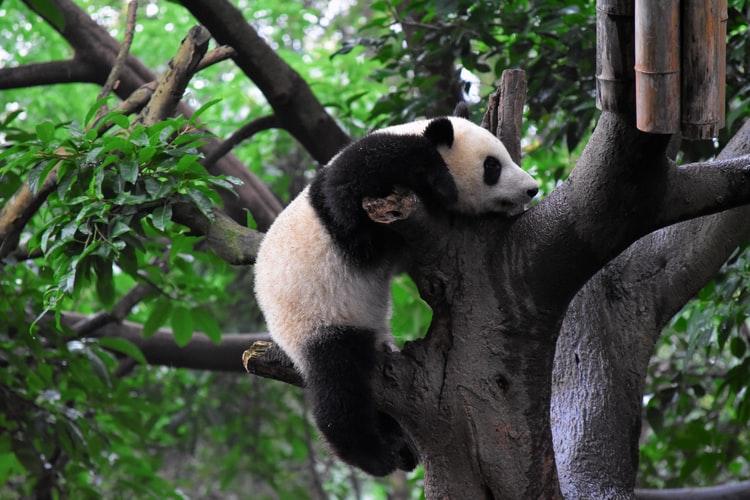 Chengdu is the capital city of the Sichuan Province in China. The city is located in central Sichuan, West of the Sichuan Basin. The climate there is very humid year-round. Chengdu has a diverse economy and is quickly becoming one of the strongest economic powers in China.
Chengdu is famous for its pandas. Here lies the Chengdu Research Base of Giant Panda Breeding. Founded in 1987, it is a non-profit research and breeding facility that specializes in the care of giant pandas. This facility provides the optimal environment for panda rearing and breeding. It is a huge tourist attraction in China, and many tourists from China and abroad come to see the pandas and learn about them.
If you visit the Chengdu Panda Base, the first thing you will see as you walk inside is the Giant Panda Museum. As you continue walking, you'll see lots and lots of bamboo. In order to reach the panda enclosures, you will need to walk on paths through the bamboo forests. Besides giant pandas, you will also see red pandas and peacocks. The red pandas are absolutely adorable and run from enclosure to enclosure through the paths. But, it's against the rules to pet them as they can bite. Often, you can see the giant pandas lying around, eating bamboo, or climbing trees. They are very playful creatures, and it's fun to watch them all day long.
Cute pandas aren't the only thing attracting visitors to Chengdu. It is a very urbanized city with many shopping centers and malls. No matter where you go, you'll find top brands and interesting stores for anything that you might want. Chengdu's economy is booming as the city continually expands. It's turning international with many foreign companies and brands taking an interest in the city's potential. Because of this, Chengdu is the place to find anything and everything.
One shopping area in Chengdu is called Sino-Ocean Tai Koo Li. This place is special because it is an open leisure shopping area. This means that there aren't too many people here and the shopping area isn't enclosed like in a mall. The buildings are beautiful as they are a combination of modern and traditional Chinese architecture. Here you can find many designer items. Despite the high prices, it is still fun to come here to walk around and take cool photos.
#China
#Chengdu
#Asia
Photo by
Zoe Nicolaou
on
Unsplash
Posted by Anonymous
See more blogs of Anonymous