Staple Food Destinations to Visit in Tel Aviv
Aug/10/2020 07:53:37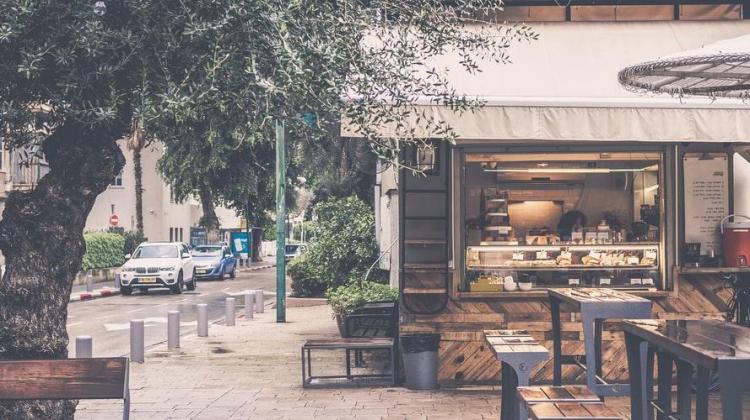 Tel Aviv is brimming with good, tasty food on every corner. No matter where you go, you are bound to find food that rests in convenient locations for a good price.
We Like You, Too
We Like You, Too is a trendy cafe located next to Habima Theatre on Ben Tsiyon Blvd. It is the perfect place to stop by and grab a coffee on the go, maybe on your way to the beach. It is also the perfect place to stop by, grab a sandwich, and sit on a blanket on the grass nearby. This cafe just radiates friendliness and good vibes. If you want to meet down-to-earth Tel Avivians, then this cafe is a must. Especially on a hot day, their iced coffee hits that balance between refreshing and energizing. Usually, I come to this cafe on my way to Dizengoff, which is next on our list.
Eat Meat
Eat Meat sits on King George Street, Dizengoff. Whenever I am super hungry and ready to eat a ton, this is my go-to place. They have two choices: a sandwich or salad. This makes it easy for indecisive people or those who don't want to spend too much time reading a menu. Eat Meat specializes in entrecote meat that is good quality and delicious. They also offer many different toppings and sauces to choose from. You can either sit down on the benches in front of the restaurant or take the food on the go.
Amsterdam Fries
Amsterdam Fries is also located on King George Street, Dizengoff. They make the best fries that I have ever tasted in Israel, as well as the best corn dogs. Here you often see a lot of tourists as the place looks very unique and international. They offer a wide selection of beers as well to really top the food nicely. The fries they serve can be packed into a paper cone, making it easy to eat them on the go. If you sit down here, you'll notice that there are even holes in the table to hold your fries!
Men Tenten
The last place on our list is Men Tenten. It's located near Shalom Meir Tower on Nahalt Binyamin Street. This sit-down restaurant is famous for its authentic Japanese ramen and great interior design. It's always packed here in the evenings and they don't accept reservations, so make sure to come early to grab a spot. Besides good pork ramen, they have a great variety of other Japanese foods such as curry, sashimi, and gyoza. There is so much here to try that I keep coming back again and again for more.
#Israel
#TelAviv
Photo by
Yoav Aziz
on
Unsplash
Posted by Natalie_Sun
See more blogs of Natalie_Sun