16 Things To Do In Belfast, Ireland
Aug/02/2020 20:41:00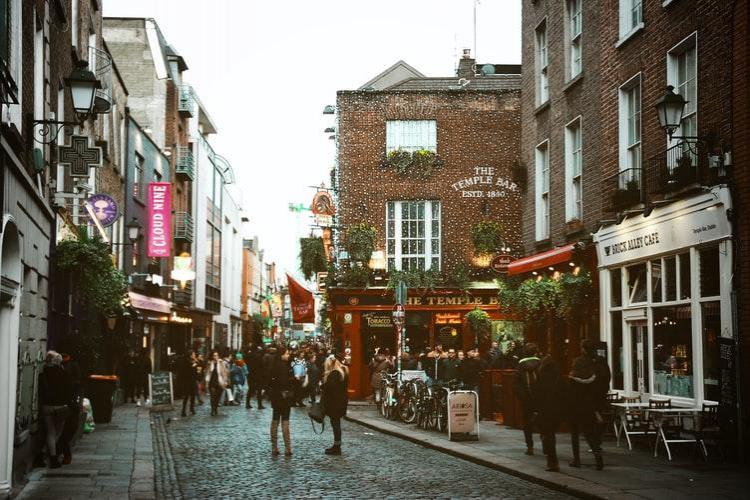 If you are looking for a nice get-a-way weekend, with all the charm of a country town and yet all the opportunities of a thriving city, then Belfast is a wonderful place to relax and enjoy life! Belfast is the second largest city in Ireland, Dublin being the largest, and with a population of over 200,000 it is filled with the charm of an old town shipping port alongside a thriving metropolis. Belfast originated centuries ago as a shipping passage through the Irish Sea, protected on one side by Ireland and the other by England. Today it is quickly gaining the reputation as being the place to go for "a break", even more than Glasgow or London! Once you get here, either by boat or plane, you have a choice either to stay inside your bed and breakfast, or get out and see what Belfast has to offer.
Below is a list of some of the things to do while in the area:


Shine – nightclub plays extreme techno for dancing and disco.
Crown Liquor Saloon – Is decorated in ornate, Victorian-era pub and is full of friendly faces.
Ulster Museum – displays many artifacts of early Ireland and treasures from the Spanish Armada
W5 – children's Museum
Ormeau Baths Gallery – well-known contemporary art gallery. Specialty shop inside.
Linen Hall Library – Library founded in 1788, beautiful architecture.
Customs House – Historic site.
Belfast Castle – tour a majestic castle dating back to 1870's.
St. Anne's Cathedral – outstanding architecture; religious site.
Grand Opera House – opera
Cathedral Quarter – in upscale neighborhood, buildings of glass and chrome, cafes and wine bars.
Scenic/historic walking area.
Botanical Gardens and Palm House – walkthrough gardens.
Belfast City Centre and Laganside Walk
historic walking tour around downtown area.
Harland and Wolff Shipyard – shipyard down at the docks – where Titanic was built.
Mountains surround city and make a beautiful place to spend a day hiking, picnicking, horseback riding.
Have a fresh seafood dinner out on the Pier.
Belfast is the kind of get-a-way everybody needs every so often. Its quaint restaurants and pubs, old town background, and the dated architecture can't help but lend a friendly atmosphere to all who enter. Whether you take a weekend, a week or three weeks, there is plenty for you and your family to do. If you need a rest, you can always slip down to the beach for a relaxing afternoon walking the shoreline and soaking up the sun. But once you come to Belfast, you'll see why it is becoming the get-a-way city of Ireland.
#Ireland
#Europe
Photo by
Diogo Palhais
on
Unsplash
Posted by Anonymous
See more blogs of Anonymous